HORST URSPRUCH GmbH
Innovation
Product Development and Process Optimisation
INNOVATION inspired by URSPRUCH®
In line with our company credo "A suitable solution for everything", we accompany, support and realise new and further developments of machine knives and optimise the efficiency and performance characteristics of existing types and series of cutting tools.
With the 3D CAD software Autodesk Inventor Professional, we create 3D designs as well as simulations of load analyses for the optimisation of components. In doing so, we draw on our extensive specialist knowledge and our many years of experience and act as a link between our customers from the food processing industry and machine and tool manufacturers.
Our INNOVATION customers also include companies that commission a sustainable analysis and optimisation of their internal quality standards and production processes. We are familiar with the extensive requirements and framework conditions of modern industrial meat and food processing.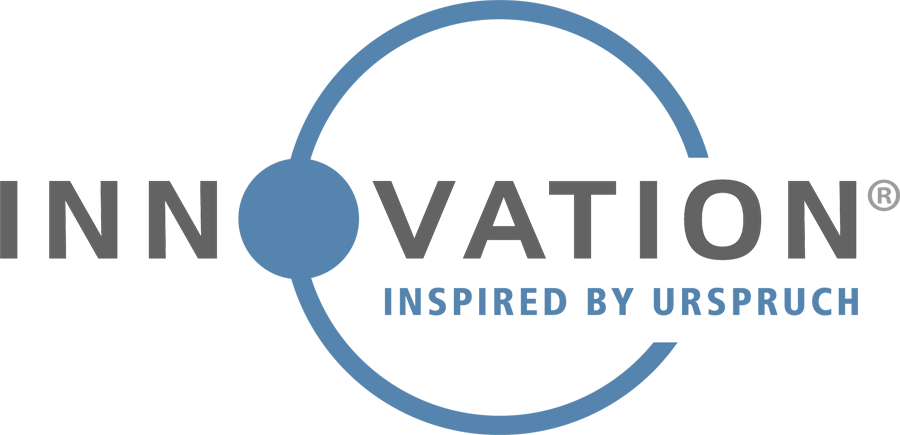 A real innovation
Cutting raw ham at over 0 °C
With the new SG 2.1 involute blade, a joint innovative new development from URSPRUCH® and hagedorn Spiralmesser GmbH, you can now cut raw ham in the plus temperature range. In the past, the freezing of products was inevitable in order to meet the high requirements in terms of cutting and processing quality. In contrast, cutting with the SG 2.1 involute blade can be carried out in a way that is economical as well as energy-efficient and resource-saving, even at temperatures above 0 °C.

The new SG 2.1 involute blade is therefore represents the ongoing development of the SG 1.0 serration. The patent-protected new developments have a positive effect on the stability and wear resistance of the cutting edge and, at the same time, enable gentle cutting into the material. As a result of this, products with complex cutting surface structures can be cut evenly without damaging the surface.
Benefits at a glance
Longer service life of the involute blade due to the non-frozen, softer product
Energy-efficient and more economical production through a significant reduction in cooling costs
Greater flexibility in production planning as processes are not dependent on the temperature of the product to be cut
Do you also want to start cutting in the plus temperature range?
Then make an appointment and we will be happy to introduce you to the new SG 2.1 involute blade and all of its advantages in person.
---